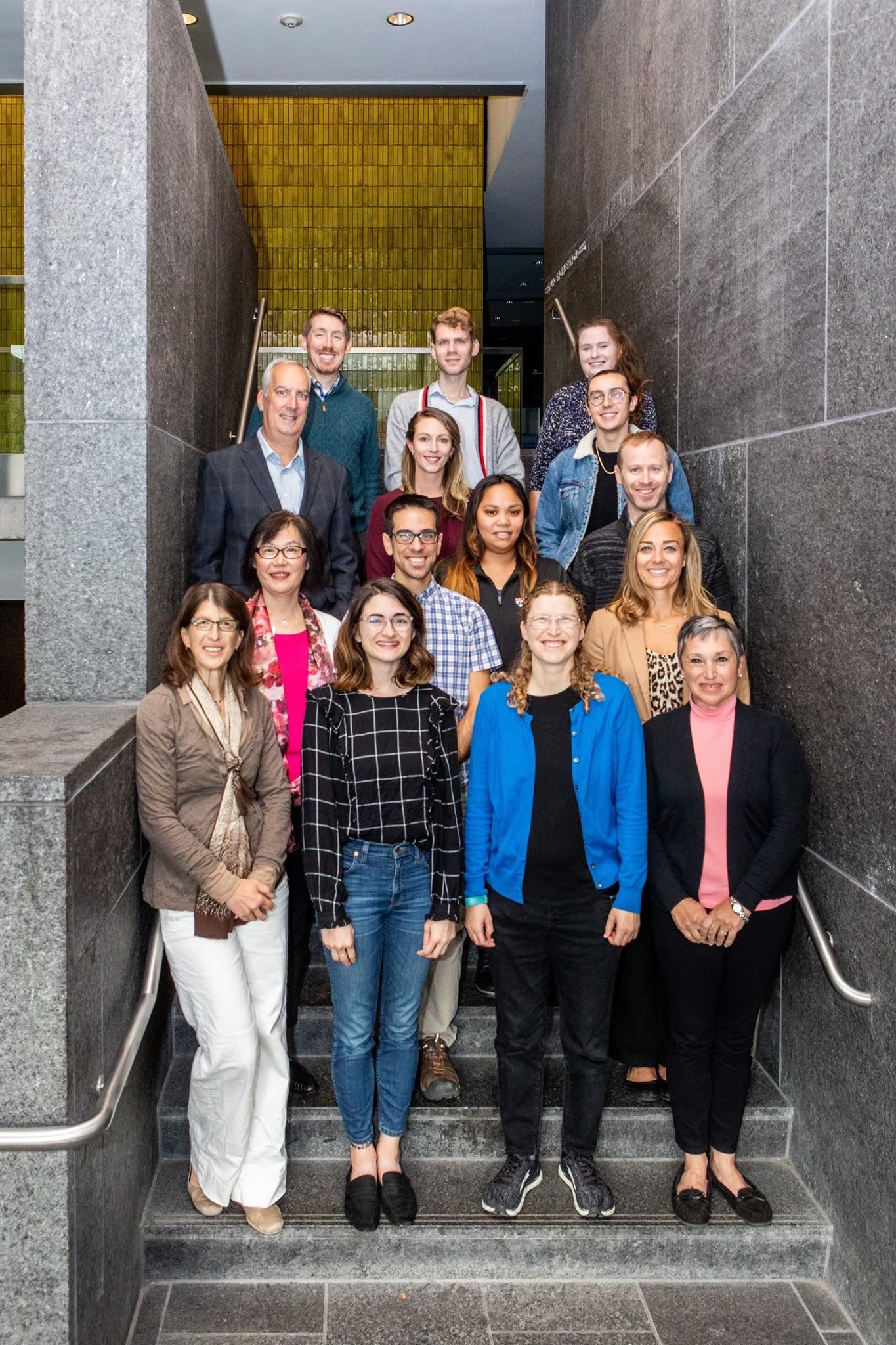 Penn Engineering Green Team
The Penn Engineering Green Team is a cross-disciplinary team of staff and students representing each department across Engineering, who work to raise awareness about sustainability and change behavior within the Penn community. In collaboration with Penn Sustainability, we are committed to  supporting Penn's Climate Action Plan 3.0 goals. Partnering with faculty, students and staff within Engineering and across the university, we focus on conserving energy, minimizing waste, green purchasing practices, and sustainable education. Our goal is to energize and engage the community about sustainability and the environment. The team hosts events with distinguished industry leaders and faculty, and supports student sustainability initiatives. The group was formed in 2011 by Leandra Davis, the former Senior Director of Planning | Design | Construction, and we continue to grow and collaborate with departments across the university.
For questions about sustainability at Penn Engineering, or if you are interested in joining, please email Diane Panaritis.
Membership
| | |
| --- | --- |
| Name | Office/Department |
| Diane Panaritis, Team Leader | Planning | Design | Construction |
| Lily Hoot, Treasurer | NETS & Warren Center |
| James Sclavunos, Graphic Designer | Planning | Design | Construction |
| Cheryl Hickey, Event Manager | Computer and Information Science |
| Ally Moraschi | Computer and Information Science |
| Mari Thach | Computer and Information Science |
| Chambrel Jones | Dean's Office |
| Chris Bristow | Budget and Administration |
| Jessica Templeton | Office of Administration and Finance |
| Francesca Savini | Penn Engineering Financial Services  |
| Brian Greco | Planning | Design | Construction |
| Joanne Titcomb  | Planning | Design | Construction |
| Zac Stevenson | Planning | Design | Construction |
| Kelly Owens | Planning | Design | Construction |
| Sohee Kempf | Planning | Design | Construction |
| Steve Szewczyk | Materials Science and Engineering |
| Vicky Lee | Materials Science and Engineering |
| Tracy Staeudle | Online Learning |
| Jackie Weisser | Online Learning |
| Nicole Contosta  | Electrical & Systems Engineering |
| Tara Pandya  | Electrical & Systems Engineering |
| Tiko Mkheidze | Chemical & Biomolecular Engineering |
| Alicia Pickul  | Chemical & Biomolecular Engineering |
| Sabra Muhammad | Chemical & Biomolecular Engineering |
| Katie Knorr | Mechanical Engineering and Applied Mechanics |
| Taylor Rosetti | Bioengineering |
| Jennifer Sheffield | Cognitive Computation Group |
| Charity Payne | PERCH |
| Jill Mallon | GRASP |
| Chris Niemeyer | Computing and Educational Technology Services |
| Ocek Eke | Office of Diversity, Equity & Inclusion |