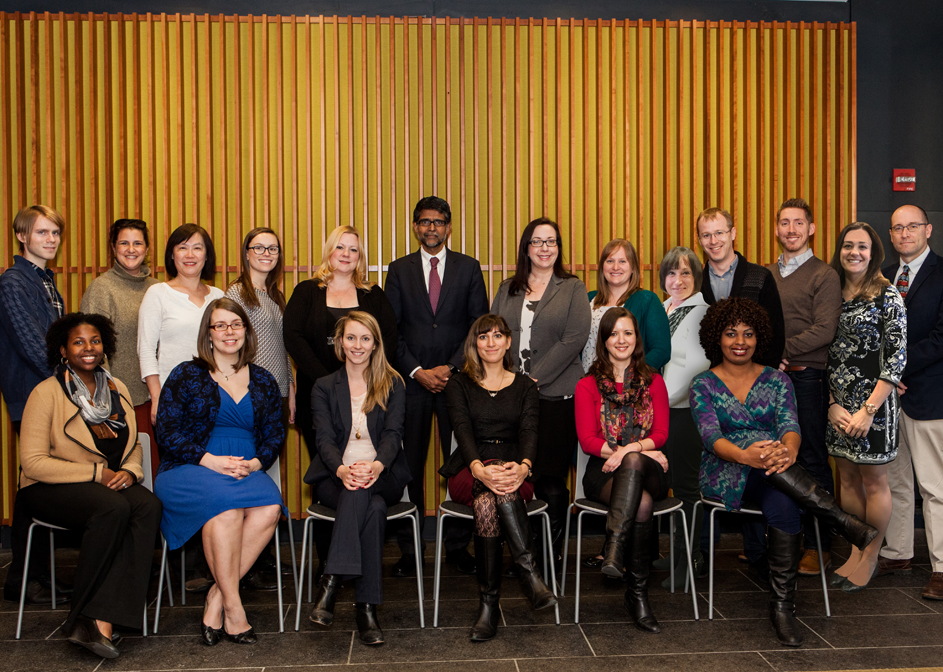 Penn Engineering Green Team
The Green Team at Penn Engineering is a compilation of volunteer employees seeking to find sustainable solutions to everyday issues within the school's environment. The group was formed in 2011 by Leandra Davis, Director of Planning | Design | Construction, and Sustainability Coordinator for Penn Engineering. The goal is to have representation from 1-2 staff from each department or large program, and together brainstorm potential sustainable projects that will raise awareness and change behavior within the Penn Engineering community.
For questions, or if you are interested in joining, please email Leandra Davis.
Membership
| | |
| --- | --- |
| Name | Office/Department |
| Leandra Davis, Team Leader | Planning | Design | Construction |
| Diane Panaritis, Program Coordinator | Planning | Design | Construction |
| Annesia Sin, Event Manager | Towne Business Office |
| Gaby Angulo, Treasurer | PERCH |
| Abigail Behrends, Public Relations Coordinator | Materials Science and Engineering |
| Chris Bristow | Budget and Administration |
| Caitlin Coad | Online Learning |
| Will Fenton | Academic Programs Office |
| Aiasha Saalim Graham | Chemical and Biomolecular Engineering |
| Maryeileen Banford Griffith | Mechanical Engineering and Applied Mechanics |
| Cheryl Hickey | Computer and Information Science |
| Lily Hoot | NETS and Warren Center |
| Chambrel Jones | Dean's Office |
| Staci Kaplan | Electrical and Systems Engineering |
| Colleen Kennedy | Electrical and Systems Engineering |
| Vicky Lee | Materials Science and Engineering |
| Peter Litt | Mechanical Engineering and Applied Mechanics |
| Patrick McClanahan | Bioengineering Graduate Student |
| Doug Mcgee | Engineering Library |
| Katharine Miller | Dean's Office |
| Chris Montowski | Singh Center for Nanotechnology Operations |
| Sabra Muhammad | Chemical and Biomolecular Engineering |
| Chris Niemeyer | Computing and Educational Technology Services |
| Charity Payne | PERCH |
| Nora Powell | Mechanical Engineering and Applied Mechanics |
| Rita Powell | Computer and Information Science |
| Amy Rees | Engineering Operational Services |
| James Sclavunos | Planning | Design | Construction |
| Jennifer Sheffield | Cognitive Computation Group |
| Katherine Thompson | Chemical and Biomolecular Engineering |
| Yolanda Washington | Bioengineering |
| Mark West | Moore Business Office |
| Jocelyn Eisenstaedt | Planning | Design | Construction |